Enter the eternally suffering form of Irm Hermann, dressed like a black pawn, in another frighteningly depressing role, here Johanna, the Haushälterin. There were always moments of great consequence when Fassbinder cast Irm Hermann, and the black and white of Effi Briest does nothing to diminish her frightening appearance and the acting power she brings to any ensemble. She can be uniquely unpleasant as she is here, and as she is in Mother Kuster's Trip to Heaven, and her stillness is especially suited to Effi Briest, in which she is certainly one of the stars.
Having just left a scene in which the theme of ghosts has been introduced, in the form of the imaginary Chinese ghost Effi dreams up, Irm Hermann watches the newlyweds in a mirror (and simultaneously, the audience) – in the guise of a spectre. Her blink is in slow motion, and her stillness can only be matched by the furniture; never was an actress so accomplished at expressing out and out hatred, and offer it with so little effort.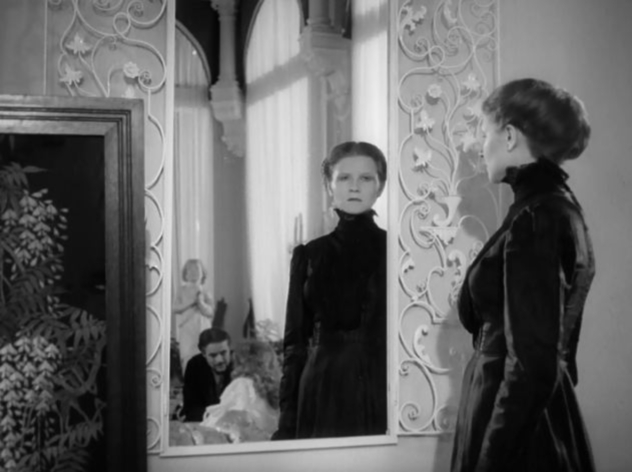 Tellingly, it is Irm Hermann as Johanna who introduces one of the novels great themes, ghosts. If anything, Irm Hermann is the ghost controller, maybe even the ghost's only friend. The ghosts are everywhere – note how Instetten says to Effi that should he die, he would like her to die also so that they could go together, a remark made out of jealousy.
When it comes to Irm Hermann, Fassbinder always goes flat out; in her second appearance in this film, she appears in her deadly black makeup and attire and is framed no less with a cleaver.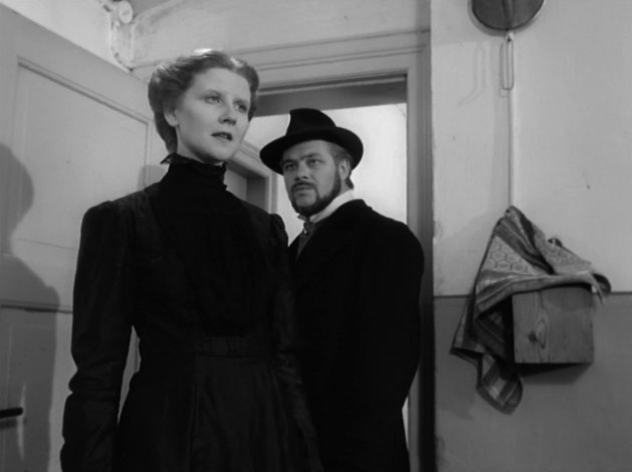 Like many a faithful servant, Johanna is waiting for the day when she has a chance to demonstrate her loyalty, fior of course she loves her master in a way and with a devotion that his wife could never manage. She is fulfilled when Effi is abandoned by Instetten and effectively she is to take care of the daughter, Anna. Irm Hermann plays pride and superiority like nobody in the film, nobody in cinema actually; and from the place distance of her mysterious and cold face, suddenly expresses the fact that she is in love with her master, before running to kiss his hand; an action which is cause for another tableau.