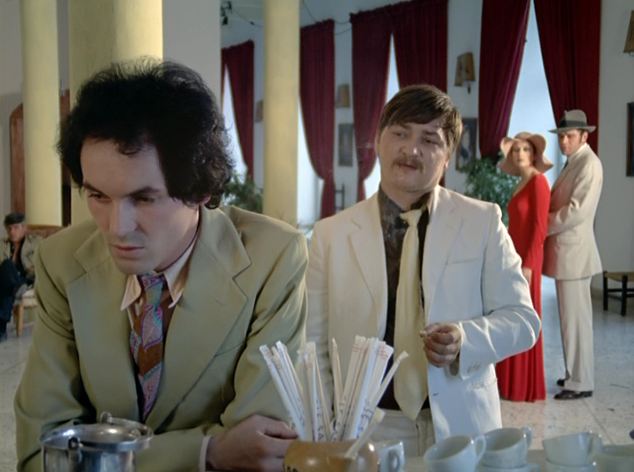 Despite being one of the strongest of the anti-theater crew, Ulli Lommel sometimes looks the least comfortable in Fassbinder productions. Of course, as a director, Fassbinder can use that as a strength, so when Lommel (playing Aufnahmeleiter Korbinian in Beware of a Holy Whore, 1971) strides proudly in, seeming straighter than everyone in the room, he is marching gleefully into being shouted down, and before he has even had a chance to deliver his first line, he has been called a stupid cow.
Of all the cast in Satansbraten, Ulli Lommel may be the least natural comedian. Lommel plays a sharp-witted but never very concerned policeman, in typical coat and hat, and enters the film investigating the murder (or accidental killing) that Kranz has committed. Although Lommel doesn't go for the grande guignol route that everyone else takes here, he still pulls off the deadpan comedy rather well, although I keep having the feeling when I'm watching Satansbraten that Ulli Lommel is corpsing, constantly.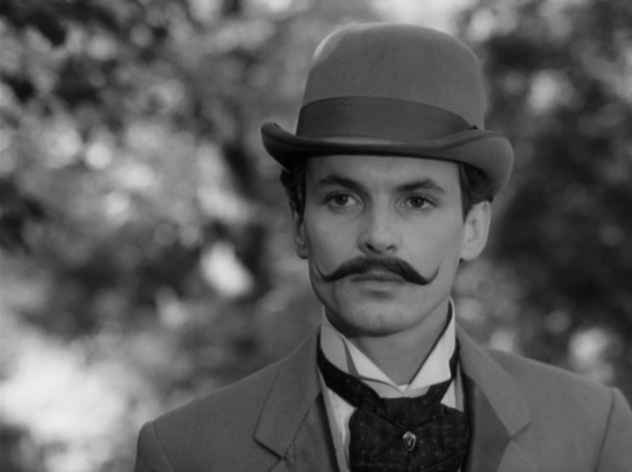 Although it is not explicitly stated anywhere on the print or even on IMDB, it appears that the narrator's voice in Effi Briest is that of Ulli Lommel – even though narrator is a role that has turned out to be very important to Fassbinder in his films. Lommel's reading style, like his acting method, was partially unique, and certainly recognisable; except for here; and if that is Fassbinder reading the narrator's part in the earlier sections of the film, then I am without doubt Monkey Onkel.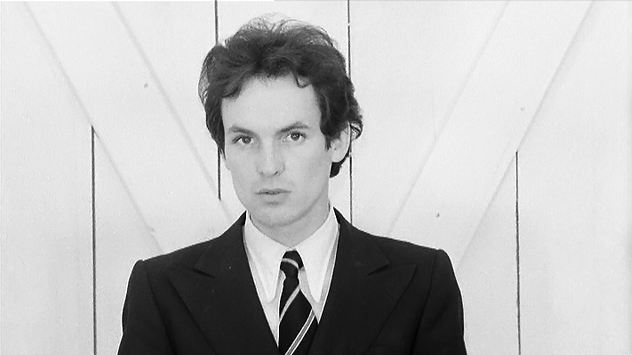 Ulli Lommel's entrance in Leibe ist Kalter als der Tod is just as striking as anything else in the film – his appearance is almost that of a photographic still, waiting tensely against a blank canvas. It was very much the style which Fassbinder took from the theatre, and he was probably born with it, as opposed to having learned it as a student.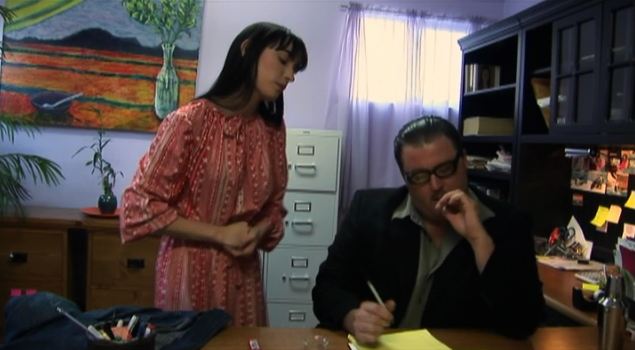 I sometimes wonder where Ulli Lommel learned to direct, but I suppose I will never know for sure. His films seem split into two styles, a frantic quick-cut and overlay style... and these interspersed with featureless dialogues, in which actors seem to be improvising. Either that or he casts poor actors.