#freetopiary: An Occupy Fable
by Peter Burnett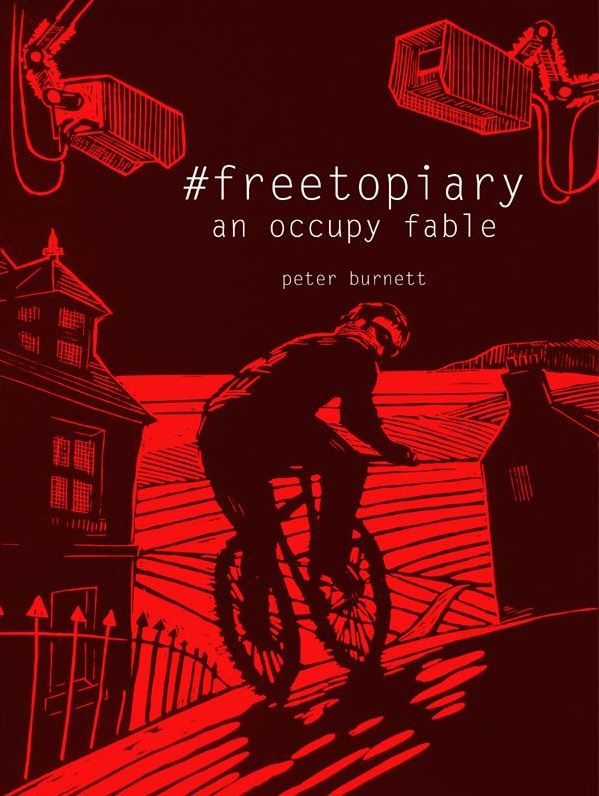 "Given the recent revelations surrounding GCHQ and Prism, #freetopiary....is a timely work. Over the course of this slender volume we are taken from the land of Sir Walter Scott to Aberdeen, from the realm of invented tradition to a local manifestation of that earthly power of the 21st Century, Big Oil. Can we Scots awaken from our tartanised consensus reality and listen to what people like Topiary have to say? This is the question Burnett seems to be asking. It's a big subject for a little book. But he pulls it off without ever sounding fatuous or hectoring."
Mike Russell, Northwords Now
Consumerism, passivity and distraction. The internet is no place to try changing anything that matters.
A young Scottish Borderer, Alan Stewart, struggles to come of age in a world he knows only through the world wide web.
Arrested for a cybercrime he did not commit, Alan is shipped to Scotland's e-crime unit in Aberdeen with a young hacktivist known only as Topiary. There they set about establishing a Scottish Occupy camp, along with others who feel that social inequalities are rising to historically unprecedented heights.
Introduced to the story of whistleblower Chelsea Manning, Alan is forced to question his long held political apathy.
Another world is possible. Make ready your dreams.
From Word Power Books
From Waterstones
From Argyll Publishing