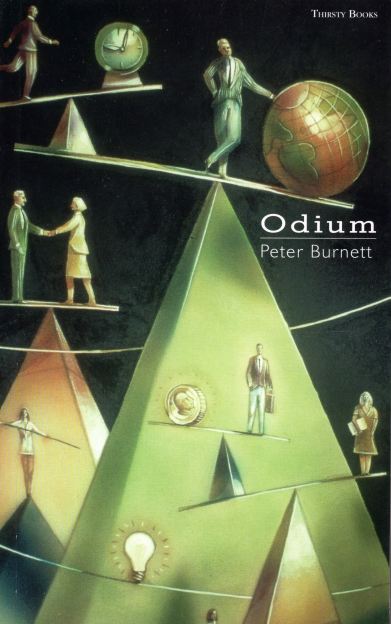 I planned my second novel, Odium, to be a tip of the hat to the French existentialist novels that I enjoyed as a teenager - you know the ones - Camus, Sartre, and that crowd.
Thus, the novel is set in Paris and North Africa, and the character is French, with not a Scotsperson in sight.
The blurb for the novel reads:
A man asleep, Rubio flees Paris for the Egyptian desert. He escapes his back-biting colleagues, the proximity of his ex-wife, and the depressions that he diagnoses daily in the medical surgery.
And Paris hates Rubio too.
The city is like a TV show that wants only to humiliate him, to grab the old fellow's neck and force him to shop.
The city is after him, and Rubio is running for his life, running down a slope while memory rides behind, ever so gently applying the brakes.
Existentialist and full of sharp observation of Western values, Odium is a novel for our time.
Odium was published by Thirsty Books, and they did a brilliant job of it. Having said that, I never understood the cover, but writers and publishers everywhere will tell you stories of cover-related tantrums and door-slamming fits of high dudgeon related to how a work is presented. It's what's within the covers that's important, I guess.
"a gloriously misanthropic and bilious treatise on the decadent, immoral and inane nature of western European life."
Independent on Sunday
"...this is breathtaking stuff."
Scotland on Sunday