The citizen who arrives at the court of the local bishop, played by Kurt Raab, is the very well presented Karl Scheydt. He is humble, and he is well dressed, despite the bishops interest in the fact that 'he stinks' – but that is only because he wears the late 60s male uniform of black suit, and thin black tie, as popularised by many a film, especially those of the French variety. Yes, he stinks; but the smell clearly turns on the bishop, who nearly ravishes him on the spot.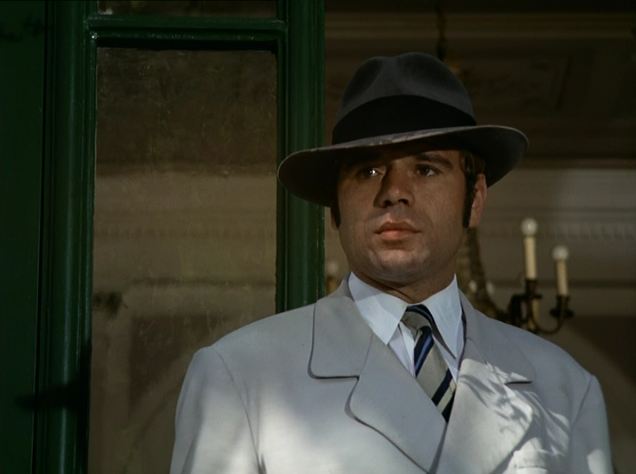 Perhaps because of his size and good looks, Karl Scheydt always seems to turn up as a gangster in early Fassbinder, and in Beware of a Holy Whore (1971), when we meet him, he is very much in that mode, with Fassbinder himself, just as we left them in The American Soldier – an amazing five films ago in terms of release date, but not such a long gap in terms of shooting.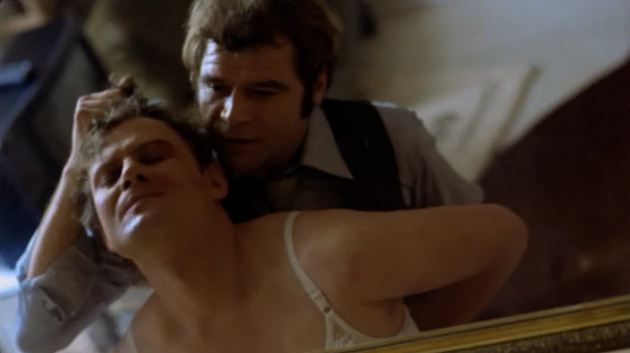 After the opening scene, the story of Elvira picks up back at her house, as she is dumped by her long-time boyfriend Christoph Hacker, played by Karl Scheydt, a rather bullying and histrionic actor. It's curious in this scene that despite the obvious identity confusion Elvira is suffering, that her boyfriend is probably worse, and is really only in the relationship for the bullying as it is. Why would he worry about identity anyway, when he holds the physical power in the relationship?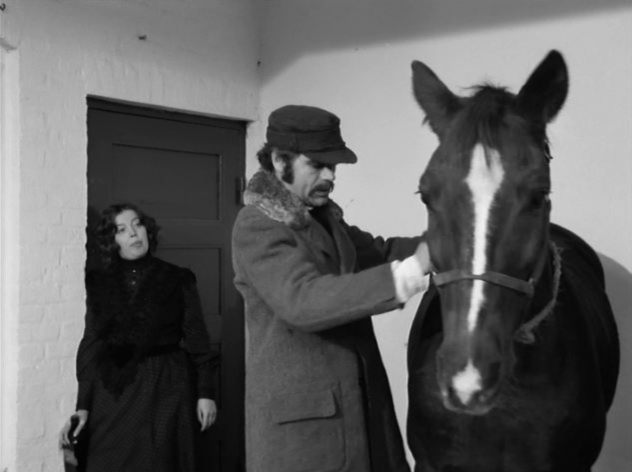 It's not often that Fassbinder actors adopt disguises for their roles – part of the underlying ethos that in Fassbinder films, the participants are playing themselves. I don't know what it is, and whether it's a certain nudity of spirit that Fassbinder sought after, but usually in his films, everyone is pretty much themselves, with some great exceptions such as Margit Carstensen in Satan's Brew. Karl Scheydt in Effi Briest is however in fig.