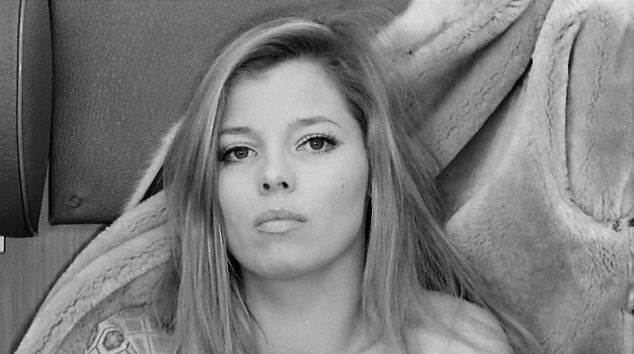 It would take a greater film buff than I to calculate it, but the chance are high that of all the actors working on Leibe ist Kalter als der Tod, Schaake was the most experienced. She had already had a hit with What's New Pussycat, and had been in the business 10 years already – since Fassbinder was 14 actually. Knowing Fassbinder, it's a little difficult to understand why he would sanction someone with so much experience being in his film, but then the appearance is so brief as to almost be insulting, and it's never a bad thing to have a 'name' attached to any project, especially if one is starting out.
Katrin Schaake doesn't get the billing she deserves, and finds herself sidelined considerably. Although Woody Allen's character tries it on with three different girls in What's New Pussycat? it's only Schaake as Jacqueline that could be described as his girlfriend.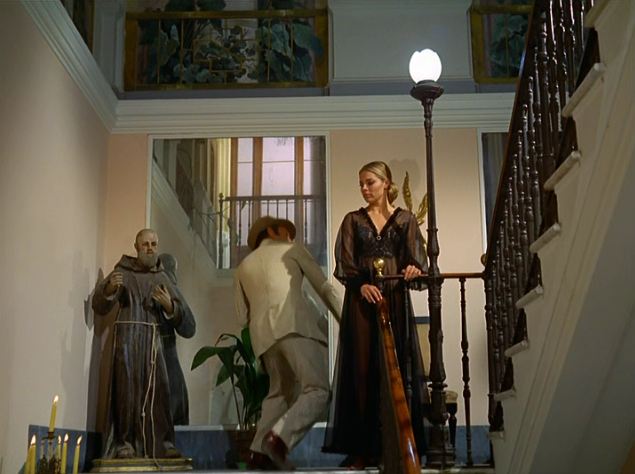 Katrin Schakke has a silent role in Fassbinder's Beware of a Holy Whore. To commence with, she is the solitary dancer, the woman creating the Chelsea Hotel effect during the first 50 minutes, when she can be seen barefoot, slowly dancing by herself. Her acting role – scriptgirl – is made clearer during the second half of the film from when Ulli Lommel (Schaake's husband) hands her the morning juice and she is one in a long line to frown at him instead of saying thank you.