Ingrid Caven is located in the Nicklashauen Journey, drinking a glass of Coca Cola, present at the Amon Duul jam, briefly photographed as the camera works its way round the communal experience of the band's jam session. In this scene there are a lot of bodies, a lot of smoking, and the sort of general mess you might expect from communal life.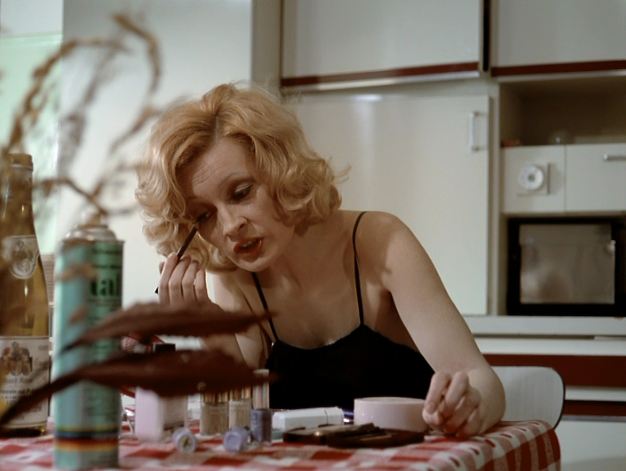 Meanwhile, on the other side of town, Ingrid Caven (surely not playing a prostitute?) receives the bad news of her father's death in the unlikely setting of the nightclub where she is a hostess. Although Corrina and Frau Kusters don't get on, their relationship is deep and tender and Caven makes it so with her weariness; her beauty; her sarcasm; and a suggesting that she is tired, tired of everything.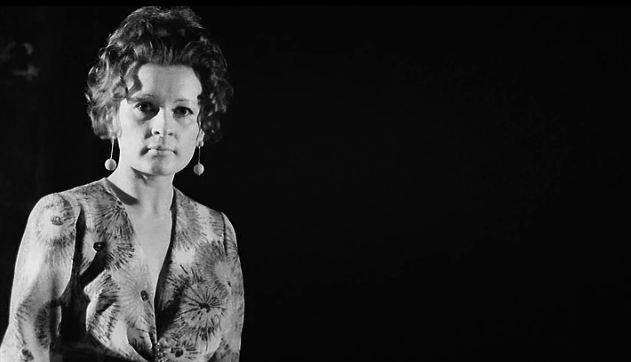 There is a recurring pattern for many of the actors in the Fassbinder troupe – and it is the brief appearance. All of them at some point have their starring role, and for some there were many starring roles. But in this wide circle of cruelty, one of the methods of control, if you like – or in the very least – the cementing of this group – is the brief appearance.
Ingrid Caven came to represent something both scary and desirable in the films of RW Fassbinder; and she is also a woman who is less likely than any other Fassbinder actress to be a victim of the generally oppressive situations the director creates. Or maybe not.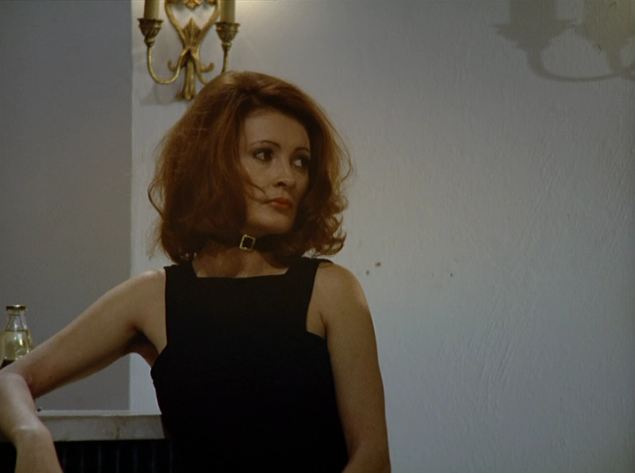 I often like to watch the way that Ulli Lommel, Karl Scheydt and so many other compatriots of the great Fassbinder age as the canon unfurls. It doesn't really work with Ingrid Caven, Fassbinder's wife; if anything she looks older in the older films; although in general I would call her timeless and ageless.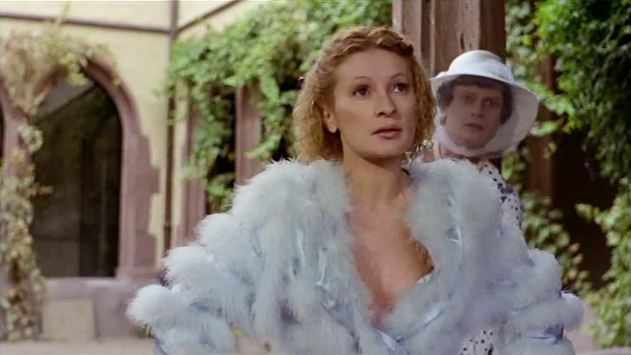 I have never had any doubt as to which is my favourite scene in In a Year of 13 Moons; it is Ingrid Caven telling Volker Spengler a fairy tale – the high point of that being the way that she says 'snail' – Schnecke. Ingrid Caven, repeating the word Schnecke – it's all I ask for.