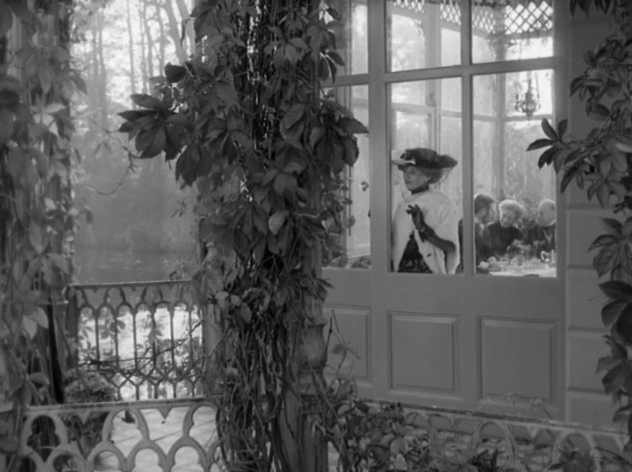 It's not for me to say why Fassbinder and crew dubbed Margit Carstensen's voice over Irm Hermann's character in Effi Briest, but there is a fair amount of that going in this production. There is no doubt, however, that when Hermann opens her mouth, it is Carstensen that speaks, and I would only speculate on availability as the reason. To have made as many films as he did in the time he did, Fassbinder must have relied on whom he could get and when, and it looks like quite a few of the leads weren't available when it come to dubbing this epic.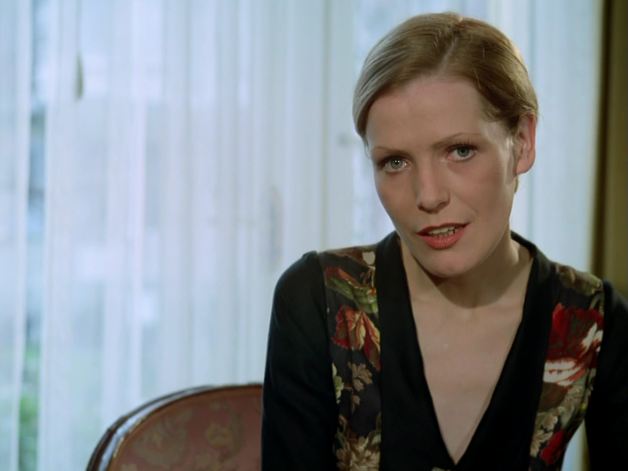 Both Karlheinz Böhm and Margit Carstensen appear in the first major ensemble scene of Rainer Werner Fassbinder's Mother Kusters Goes to Heaven. They do so to demonstrate the fact that where you find the press, you'll also find political parties. Simultaneously addressed, is the fact that where you find personal disaster among the public, the political parties are often there too.
Read more: Margit Carstensen in Mother Kusters Goes to Heaven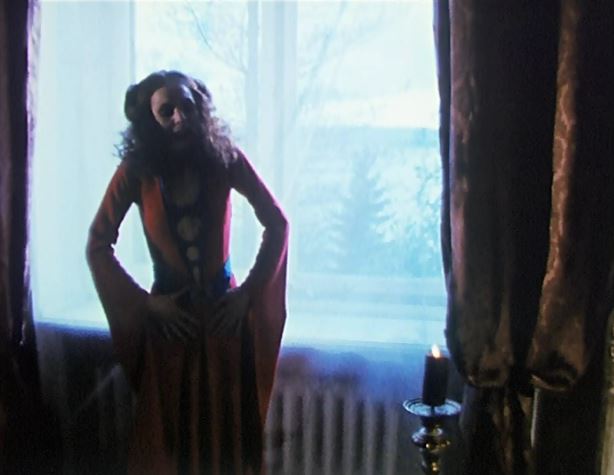 There is a lot of Jean-Luc Godard in The Niklashauser Journey – probably too much for the self-conscious French-Swiss director, who went into virtual retirement from cinema a few years into the 1970s, presumably feeling that his pioneering techniques were becoming too standard in the films of his contemporaries, and that video was the medium that needed him the most. The long dialogues and bizarrely dressed revolutionary groups on the edge of the woods featured in Weekend, are imitated here in The Niklashauser Journey; as are the sudden manifestations of people from other centuries.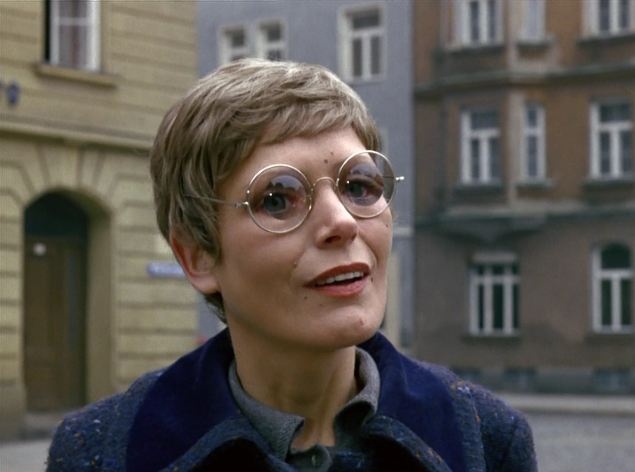 When push comes to shove and Walter Kranz needs more money in Fassbinder's Satansbraten, he calls one of his fans, a woman called Andrée who has been writing to him for years. Andrée is the ultimate horror role for any Fassbinder actress; unattractive, vacillating and there to be abused, and Kranz is deeply excited at the possibility of another woman to prey upon, being the niggardly and selfish swine he is. It is even funny that Fassbinder spared Irm Hermann here and gave the part to Margit Carstensen, who only ever played beautiful people in all Fassbinder films.