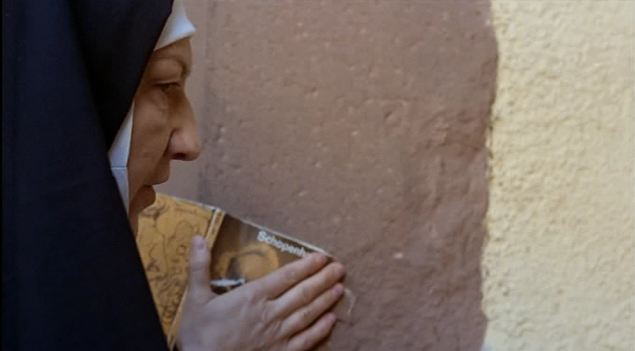 We could all write volumes, or stay up for nights on end , discussing the whats and whys of Fassbinder's casting of his own mother. It is unusual to say the least, especially when she wasn't an actress – but Lilo Pempeit was very much a part of the group – as it is called – and although she begun by sorting out the tangled finances of Tango Films, I have the feeling that anybody who was in the director's vicinity for any amount of time, was going to end up on film.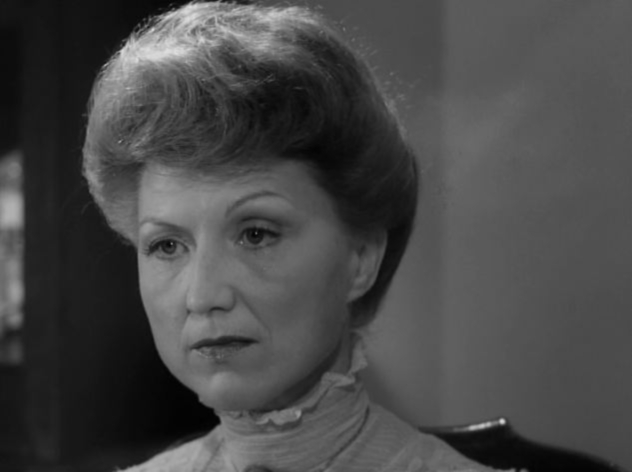 Lilo Pempeit as Louise Briest, mother of Effi Briest, raises a few eyebrows in the critical camp, but I am not so sure that the significance is that important. If you were to look at Fassbinder's regular actors at the time of Effi Briest, and do the casting yourself, you would alsp cast Pempeit in this role, without worrying about the psychoanalytical implications which have bothered subsequent generations of commentators. Yes, you could have picked Brigitte Mira, but Pempeit is much stronger here, perfectly harsh, tall and not as peasant or pleasant as Mira could be.
Lilo Pempeit, dressed as a bourgeoise German lady, is counting the money she has withdrawn from the bank as Walter Kranz backs into her and causes her to drop it. As he grabs what he can and quickly heads off, the bank manager, who like everyone else in this daft world is impressed that Kranz is a poet, tells her this is so: 'a poet,' he tells her on being robbed; 'it doesn't hurt so much then.'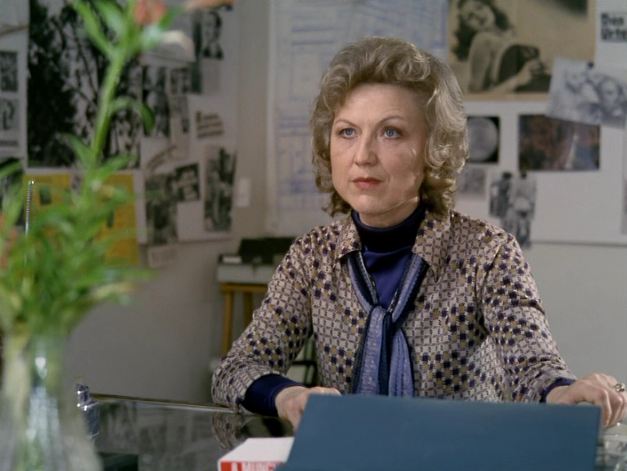 Frankly, all other directors should be jealous. The director's mother in no less than 16 (?) of Fassbinder's films; and not just there but also secretary when need be. She is indeed ... holding it down, and in Mother Kusters, she plays secretary, and was also the director's secretary on set. An awesome mother and son combination.