I don't think that anybody knows how many spaghetti westerns there are, but a website I really enjoy looking at, which is thorough on the subject, is Roger's Spaghetti Western Site. Plus, I have to recommend Fistful of Locations for great browsing interest; both are fantastic really. The Colombian born actor Lou Castel made quite a few spaghettis in his day, but you get much more than Lou castel in A Bullet for the General; you also get Klaus Kiniski, and the boss of the genre himself - Gian Maria Volonté (1933-1994)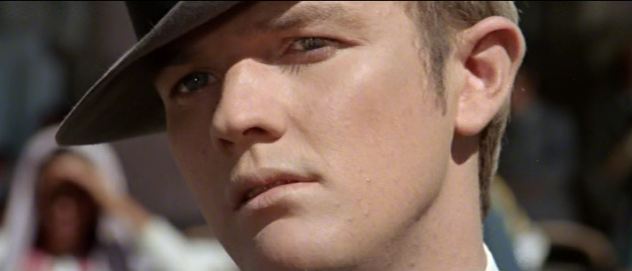 If A Bullet for the General — directed by Damiano Damiani — is not the best of all spaghetti westerns —then I don't know which one is. It would be wrong to say that A Bullet for the General is more than a spaghetti western; but as it is the most outstanding example of its genre, it's difficult not to.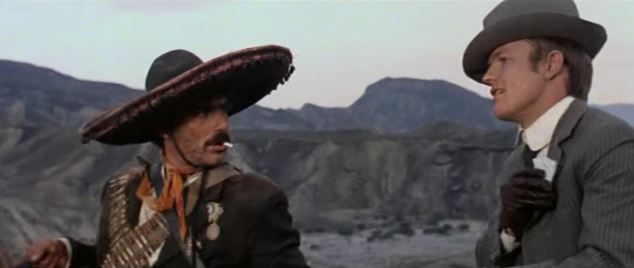 A Bullet for the General is epic, it's bloody, it has a terrific story and it is morally crass throughout, in a most thrilling and entertaining way. A DVD extra has Alex Cox praise the art direction on the movie no less than six times, and yeh, that's good too. Alex Cox introduced this film on Moviedrome, way back in the day, and it was via Alex Cox that I first heard of the term 'Zapata Western'. Genres are great things.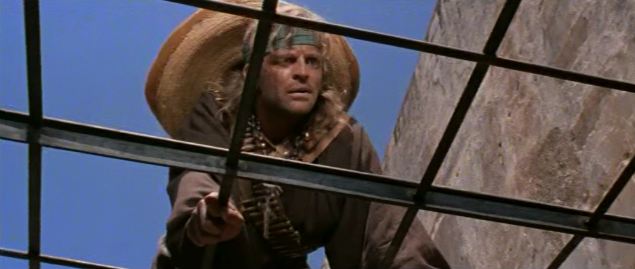 It isn't normally worth mentioning, but A Bullet for the General is also well dubbed, which works for me, because I'm a fan of its three male leads: Lou Castel, Gian Maria Volonté and Klaus Kinski — and even though I don't like to hear any of them speaking in dubbed voices, the fact that this is such a good film means that it doesn't seem to matter so much.
Fans of a certain kind will also appreciate the presence of Martine Beswick, a Hammer favourite (see her in shine in Dr. Jekyll and Sister Hyde) who also appears in Thunderball and From Russia with Love. Martina Beswick plays one tof the fiery fighting feminine gypsies in From Russia with Love, and may have got the job in Thunderball, as compensation for the error made in her inclusion in From Russia with Love. Typos in books are one thing, but imagine the night when she turned up to the premier screening of From Russia with Love, only to see herself billed as 'Martin Beswick' in the titles. Well, the world is littered with these mistakes.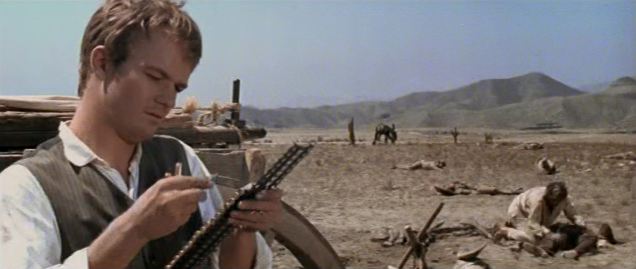 Like The Wild Bunch and A Fistful of Dynamite, A Bullet for the General is set against the Mexican Revolution of 1913, and is particularly critical of Western capitalism and the 'dollars' culture of America. For me though, it's the stunning cruelty of war and its participants, and the fact that the characters are all bad to the bone, that make it such a treat.
In A Bullet for the General (real title: "Quien Sabe?" or sometimes "El Chucho, quién sabe?") Lou Castel plays an American agent of the Mexican government hired to manipulate the bandit leader (Volonte) into helping him assassinate the general — and in this violent and mercenary mix, there is even time for overt references to the on-going Vietnam War, while Castel's character can also be read as a criticism of the CIA's interventions in Latin America.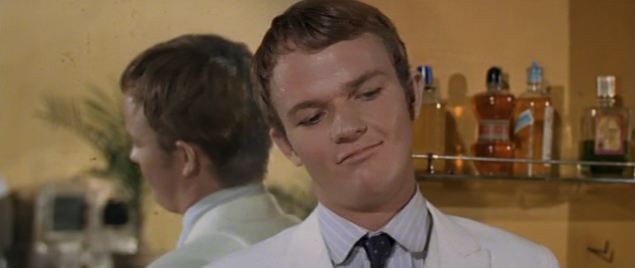 This is the most baby-faced you will see Lou Castel in his entire filming career. His character, Nino, looks like a fairly harmless business man, but happens to be the most heartless son of a bitch gringo going, and although physically he has nothing in common with Clint Eastwood, the role is in a strange way the same; the American; the mercenary; the loner.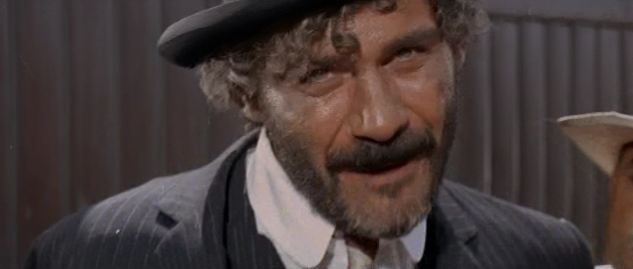 A Bullet for the General was Lou Castel's fourth film, but his third one released the same year (1966). Another film of the same year in which he played Francis of Assisi, really demonstrated Castel's left wing and revolutionary beliefs; in fact he identified with Francis so strongly that he began to give away his money to an extra-paramilitary political party.
In the following decades, Castel worked with some of the great European directors of the era, and not just Fassbinder, but Pier Paolo Pasolini, Wim Wenders, Philippe Garrel, and Olivier Assayas. Though the quality of the films he acted in varied, ranging from arthouse to cheap exploitation, he always chose roles that reflected his militant leftist beliefs — and he is still acting to this day.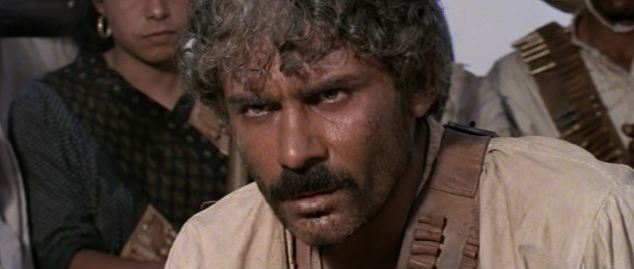 The other central character in A Bullet for the General is worth a mention — and is El Chuncho, fantastically played by Volonte. This character is motivated, vicious, impassioned and was once a revolutionary soldier, fighting for freedom and plenty for peasants. Now times are changed and he is a mere outlaw who loves robbing trains, houses and army barracks, always on the hunt for a precious machine gun. The machine gin in fact is El Chuncho's Moby Dick, and when he does get it, events get hilarious and complicated, and of course the band of bastards begin to show their true colours.
El Chuncho's men men are vile and have no ideals and the old general they used to fight for is now hiding in a village, fighting a desperate guerrilla war. Gian Maria Volonté is world famous for his memorable and neurotic appearances in the Sergio Leone Dollars films; but here he truly excels, with passion, humour and inscrutably down and dirty acting.
Because this is Mexico however, and the Revolution, then the gringo stands for a whole lot more. So as if there wasn't enough power in the love story (that's what it is) between the two men, Castel and Volonte, there's cruelty and there's butchery, and there's a grand insight into the daily life of a bandit too. Right at the beginning, you don't even notice that Lou Castel's character ignores the queue when buying his train ticket; but by the end you do. The story in A Bullet for the General always shows this kind of balance, and is perfect; and even though it is a moody and cruel picture, its values are compassionate and plain.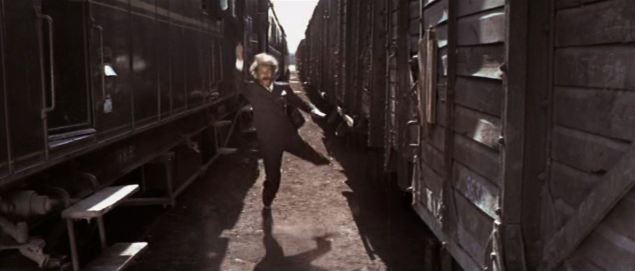 And as for the train, the early showdown on the railway tracks is incredible. It's a showdown with no exit and the death toll becomes more inevitable the more you are drawn into it, and the more things are ratcheted up. You find yourself caring for everybody in this scene, and not just Castel, and as a viewer it's perfect - you have no idea which way it's going to swing, who is goign to get got, and how it is going to play out. Perfect.
A Bullet for the General is just a heartless film that has a lot of heart; a deadly adventure that is doing the best a film can, which is putting the audience and their excitement first.

The poster for A Bullet for the General is available for viewing on Wikimedia Commons.