Ulli Lommel's entrance in Leibe ist Kalter als der Tod is just as striking as anything else in the film – his appearance is almost that of a photographic still, waiting tensely against a blank canvas. It was very much the style which Fassbinder took from the theatre, and he was probably born with it, as opposed to having learned it as a student.
In fact, I sometimes suspect that Fassbinder's early film style was born out of his approach to directing actors in the theatre, which could be summarised as something like: 'stand still and speak your lines.' Therefore, in the third scene of the film, in which Ulli Lommel has no lines, we merely see him… standing still.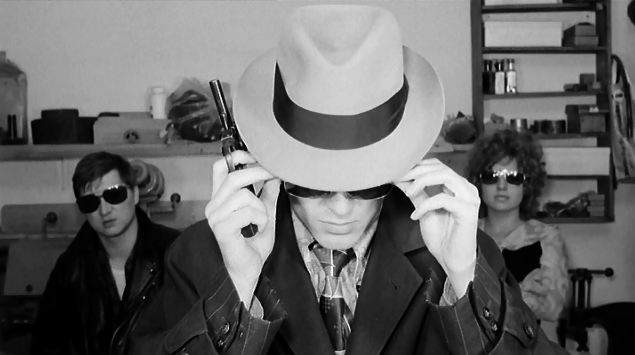 Perhaps this style was born out of uncertainty; perhaps it was an actual example of the cinematic and theatrical deconstruction which was materialising in the 1960s; and perhaps it was a mode through which Fassbinder could wield control and mask his inexperience; because he certainly had control, and certainly needed it; for he had vision aplenty.
Once you've seen Ulli Lommel though, there is no going back. Whereas Fassbinder is haphazard and in constant motion as a director, Lommel seems highly contained, professional as an actor, and almost distant from the proceedings – not the best quality for a Fassbinder film it should be said.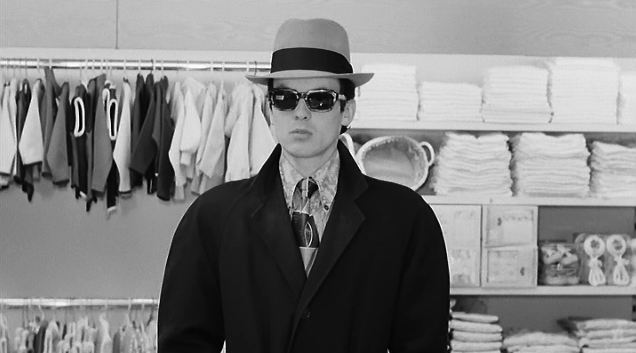 But it's Lommel that holds Love is Colder than Death together, 100%, and even if he appears unsure of the direction of the picture at times, that's probably because he had no idea where it was going. Most likely of all, Lommel was still assessing Fassbinder, and maybe even Fassbinder's sexuality. Compare for example the two scenes in which Lommel, Fassbinder and the other gangsters bed down, in which I would argue Lommel seems unsure and apprehensive; and the scene where he confidently chats up the actress Katrinn Schaake on the train. Ok, Schaake was his wife, but it's true that you watch him, he isn't really as ensemble as the others — he's more the star in fact.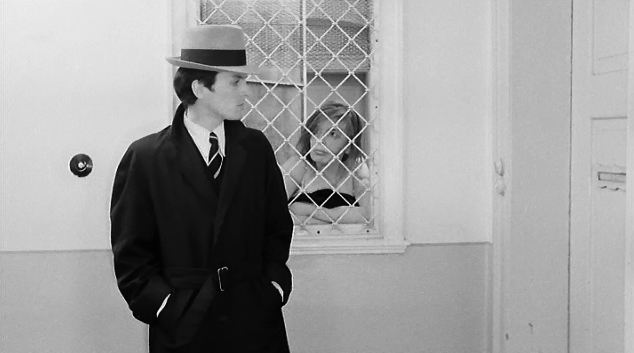 There is a lot of stylised insanity in Love is Colder than Death – and some of it must have driven Jean Luc Godard wild with anger – and a lot of it is dropped on Lommel's actorly shoulders – such as the moment where he clicks his fingers for a taxi, which whizzes into shot and stops, in a brief shot which must have made a good joke on paper, but doesn't particularly impress in the finished article.
I'm not convinced that Ulli Lommel is at home in this film, but then judging from the way he sits in the café where he waits to kill Franz's Turkish enemy, I'm not sure that he was at home in the 1960s. It was maybe a good thing for Lommel that the 70s were only a few months away when this was being shot – because although this may have been a nervous start – he was about to shine, and shine handsome.