Perhaps because of his size and good looks, Karl Scheydt always seems to turn up as a gangster in early Fassbinder, and in Beware of a Holy Whore (1971), when we meet him, he is very much in that mode, with Fassbinder himself, just as we left them in The American Soldier – an amazing five films ago in terms of release date, but not such a long gap in terms of shooting.
Scheydt's character Manfred is indeed something of a gangster – because everybody involved in financing films has to be. If they aren't stealing money, they are extorting it; and if not that then issuing threats to those that are hoping to send some.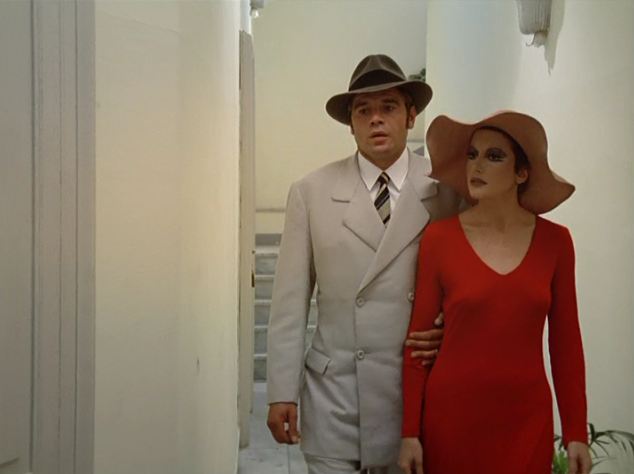 There are always areas in which the internet really lets itself down, but none more so than in its promise of endless actor profiles, trying to tempt browsers into empty advert ridden alleys in cyberspace, where empty photo galleries and profiles demonstrate the true paucity of its being. Just because information such as filmography can be lifted from site to site with no difficulty, it doesn't mean that Flixster or any other site can deliver on their promise of a bio for every actor; because the fact is most actors are unrepresented.
Karl Scheydt Information:
Eye color:
Height:
Nickname(s):
Notable feature(s):
Education:
Family:
Resides in:
Religious affiliations:
Political affiliation:
Personal interests/hobbies:
Charities/Causes:
Other:
The most annoying thing of all about this is that sites like flixster rely on users to complete their empty databases; meaning there are pages of information on Hilary Duff, Al Pacino and Kevin Spacey; and none of Ursula Stratz, Klaus Lowitsch, Karl Scheydt, or any other of my favourites.