Top 2000 Movies
Wall of Death, director Lewis Gilbert, or to give it its less thrilling and more affectionate title There is Another Sun (1951), is generally held to be a run of the mill race-ground love story, with a good guy bad guy pairing battling it out while a doe-eyed girl looks on. Wall of Death doesn't quite follow this pattern however — there's more. There is Another Sun (don't like that title at all) is a great blast of British nostalgia from a time when UK cinema couldn't quite battle it out in the US, but made a great job of giving its constituent British audience what it wanted. Lewis Gilbert was especially adept at this, and in his hands the formulaic became formidable.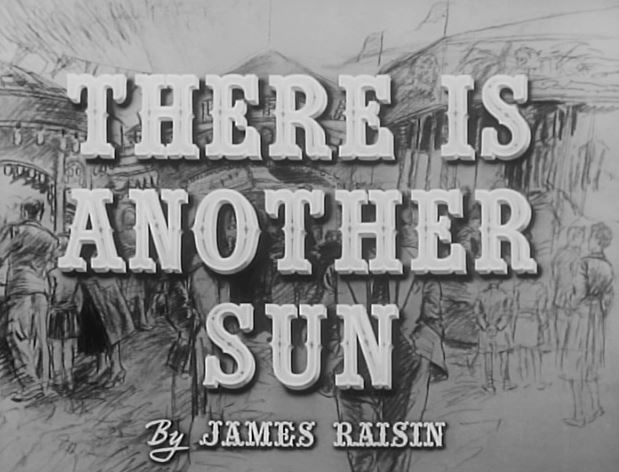 And why do I think Morrissey when I watch Lewis Gilbert's Wall of Death? It could be the boys with quaffed coal black oily hair, or it could be the speedway racers; it could be the melodramas of 50s England, and it could be the fact that despite Susan Shaw being there as love interest, that the real interest in Wall of Death is between the dark villain ('Racer') and the naïve young boxer who thinks of him as his only friend. For which we can read this is in part a gay love story between a naïf and a much more open, darker and more dangerous older man.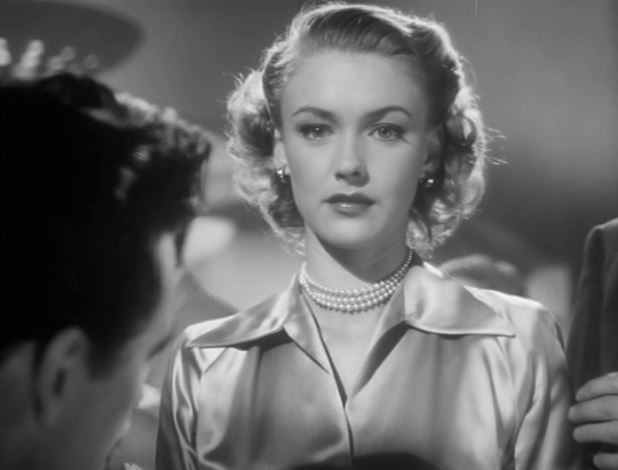 Susan Shaw
Susan Shaw, there is another Morrissey song there I think. Shaw began her film career in 1946 when she was signed to the J. Arthur Rank Organisation and trained at their charm school. Her first marriage ended in divorce in 1953, and in 1954 she married the actor Bonar Colleano, with whom she had featured in the film Pool of London (1951). In 1955, their son Mark was born and in 1958 Colleano was killed in a traffic accident. Affected by her husband's death, Shaw drank heavily and, unable to care for her son, she gave him to her grandmother to raise. She resumed her career, made her final acting appearance in 1963 in The Switch, but died of cirrhosis of the liver the same year. The Rank Organisation paid for her funeral.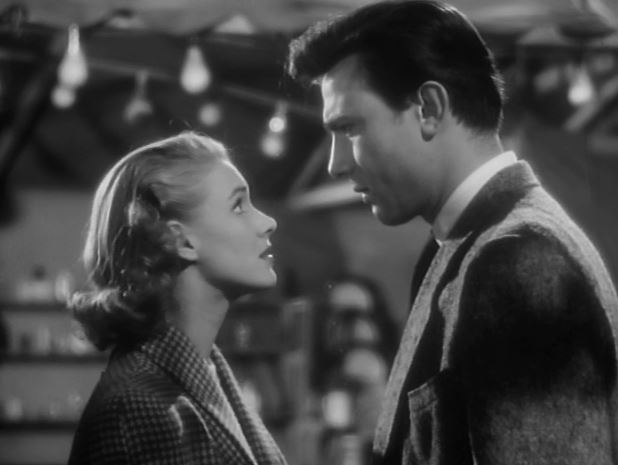 Susan Shaw and Laurence Harvey, both died young
All the actors in Wall of Death are great, though. Leading the cast, Laurence Harvey Plays Mags Maguire who is simply put — a sap. This isn't a strong role for an actor that in a few years would be battling it for stage supremacy with Richard Burton — and who sadly died age of 45 of stomach cancer in 1973. Are these guys born to ill-fated death? Susan Shaw was 49 . . . it's criminal.
Anyway, in There is Another Sun, Laurence Harvey's character Mags is a guy that you could talk into almost anything, and this is what Racer — played brilliantly by the star of the show, Maxwell Reed — who is obviously nasty, selfish and corrupt, does. But Mags Maguire falls for it every time, possibly because he is in love with Racer. This is 1951 after all, and feelings are unclear, and expression is forbidden.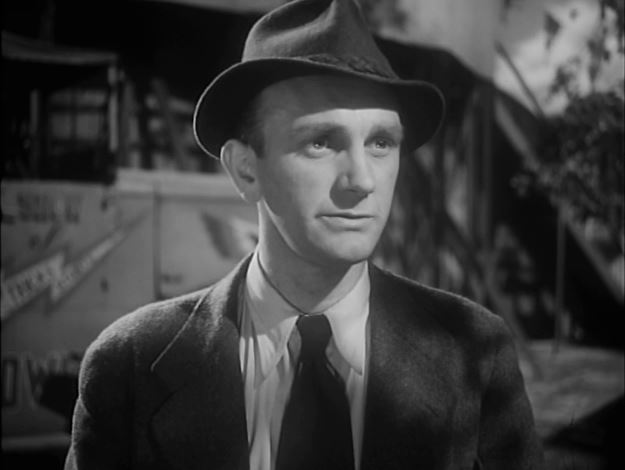 Meredith Edwards
A typical scene in Wall of Death will have racer enter a carnival caravan, bitter and cynically moody, and make a dodgy proposal to Mags — who will look troubled for a moment before accepting. The music will peak and they will head off into another austere locale. . .
There is Another Sun! How I dislike that title. It always seems to be a sign of poor planning and fraught production when a film appears with several titles. Of the two titles offered for this movie, neither suits it; Wall of Death has the benefit of at least of being salacious and eye catching, although the wall of death merely features in the film, and can't be stretched into a metaphor for anything at all.
The British title, There is Another Sun is a little confusing as it says virtually nothing. There is Another Sun hints at a love story, which would be a fair representation, and also at the idea of characters trying to break out of an oppressive environment, also fair — but it barely catches the imagination — in fact it could point to a film about anything.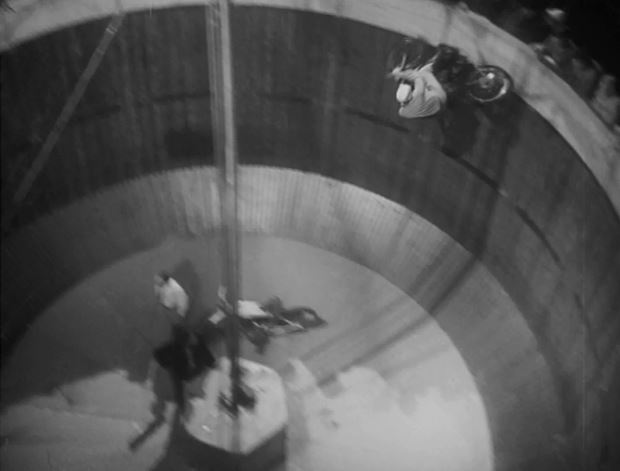 The Wall of Death in There is Another Sun
The Wall of Death itself in Wall of Death or There is Another Sun, is incidentally a challenge to film, with these speedy motorcycles looping so fast that any camera operator is either going to have to resign themselves to either capturing quick moments, or else making the viewer dizzy as it pas back and forth quicker than a shaking head.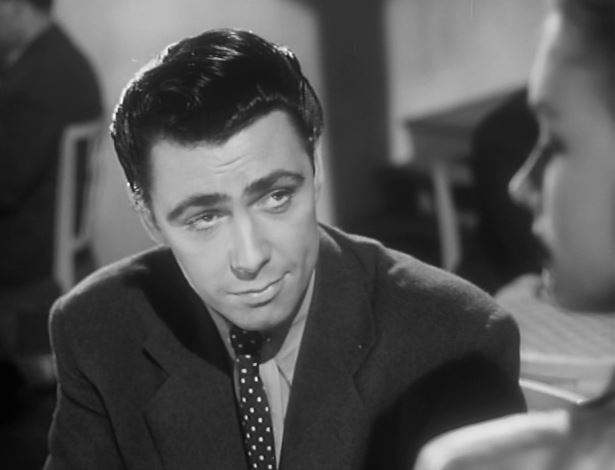 Maxwell Reed as Eddie 'Racer' Peskett
Racer is seduced by the speedway, the applause and the thrills, and this is all he wants, and he's prepared to do anything for it — stealing from his boss, stealing cars, murder. The speedway scenes are ambitiously shot, with a mixture of real action, some bold attempts at filming the bikes from the back of another moving vehicle, and quick snatches of back projection.
There is a great Morrissey song called Speedway, and for fans of Mozzer, Wall of Death may well be worth a watch, as Morrissey's lyrics for Speedway pretty much fit the bill in summing up the romances portrayed in this film:
I could have mentioned your name
I could have dragged you in
guilt by implication
by association
I've always been true to you
in my own strange way
I've always been true to you
in my own sick way
I'll always stay true to you

and then

You won't rest
until the hearse that becomes me
finally takes me
oh you've done it now
You won't smile
until my loving mouth
is shut good and proper
FOREVER
'Speedway', Morrissey/Boorer, Parlaphone, 1994.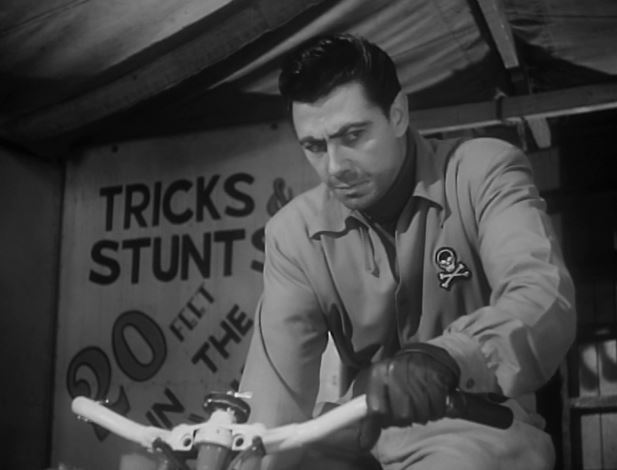 The music for There is Another Sun is a repetitive fairground waltzer style theme, which merges with a lovely and touching love theme written by Wilfred Burns. It all adds up nicely to a most pleasant experience to watch. You won't be blown away, but There is Another Sun, aka Wall of Death if you are thrill-hungry American cinema-goer, is worth a spin, for so many reasons.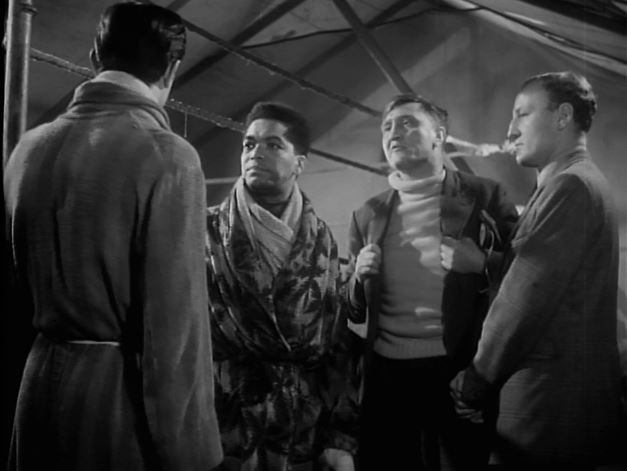 Arthur Montford (second from the right)
An extra reason for me is the brief appearance of Arthur Montford. I don't know what it was about this guy, but as kids we were always so happy when he appeared in something. He was just loveable and funny.