Top 2000 Movies
Shortly before his death and at the height of the sad seventies Vittoria de Sica cast Richard Burton and Sophia Loren in The Voyage (1975) a moody tale of unspoken love and family tragedy, set on Sicily at the dawn of the Twentieth Century. Glorifying in the epic cinematography of the seventies, Vittoria de Sica made a rather aimless attempt at filming Luigi Pirandello's novel Il Viaggio, with the end result being a rather aimless film, high on the pretty factor, and about as soporific a slice of celluloid that you could want.
Certainly, Vittoria De Sica was one of the lesser lights of Italianate neo-realist cinema, and when held up for comparison with Michelangelo Antonioni, Federico Fellini and Luchino Visconti, he doesn't seem to have made as many classic works. Yet Vittoria De Sica did make the finest example of neo-realism in Ladri di biciclette (The Bicycle Thieves in the UK, The Bicycle Thief in the US). La Ciociara (Two Women) also achieved a wide international acclaim and brought an Oscar for lead Sophia Loren. People often come to The Voyage after having seen Richard Burton and Sophia Loren in a 1974 television remake of Brief Encounter, which was produced by Loren's then husband, Carlo Ponti.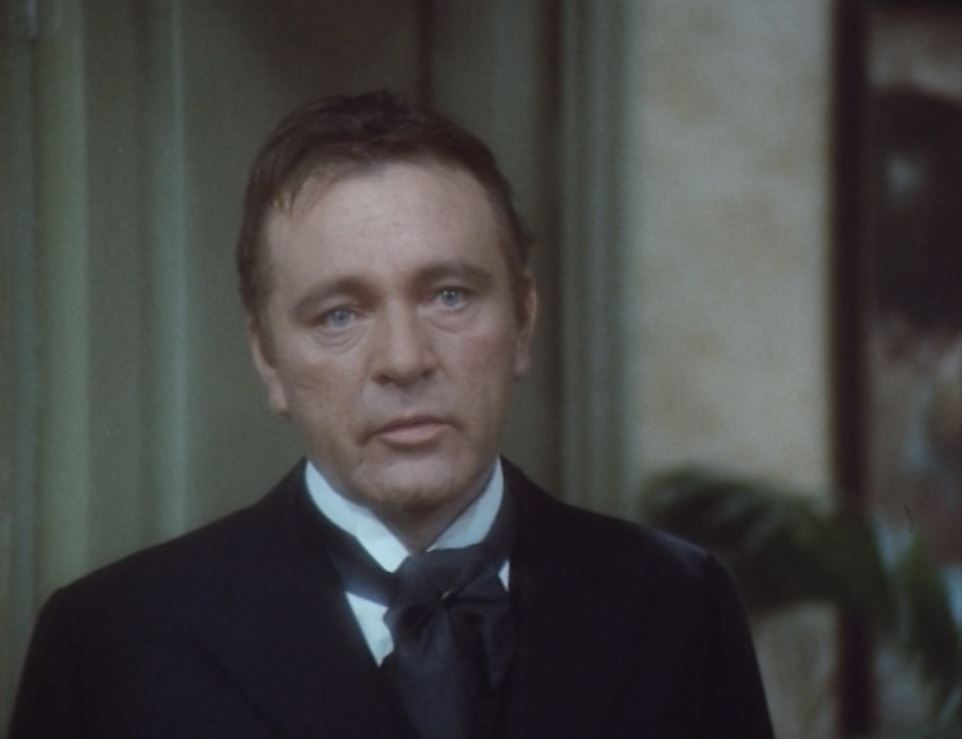 Like the remake of Brief Encounter, there is something serious and overbearing about The Voyage, with its overtones of importance and long-lingering looks off camera. You don't get much in terms of story, and the characters and set up are not complex, so much of your time is spent simply wondering, and waiting.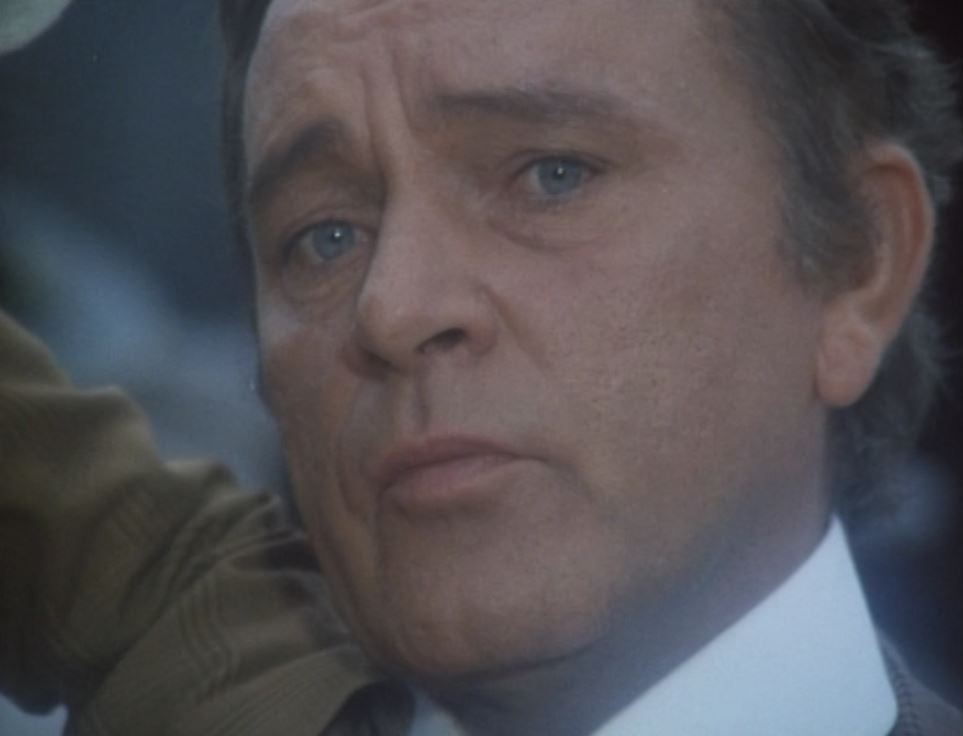 In The Voyage viewers must also suspend belief and bat away disbelief with a heavy stick. Accepting that Richard Burton is Italian is hard enough, and then there is the fact that strapping Sophia Loren is an invalid, close to death, feeble and infirm, when no woman in 1970s cinema appeared with more gusto, rude health and well-being. Neither actor particularly work, but both are so good to watch, that despite lingering shots of cityscapes and rural scenes, they hold the film together from start to finish.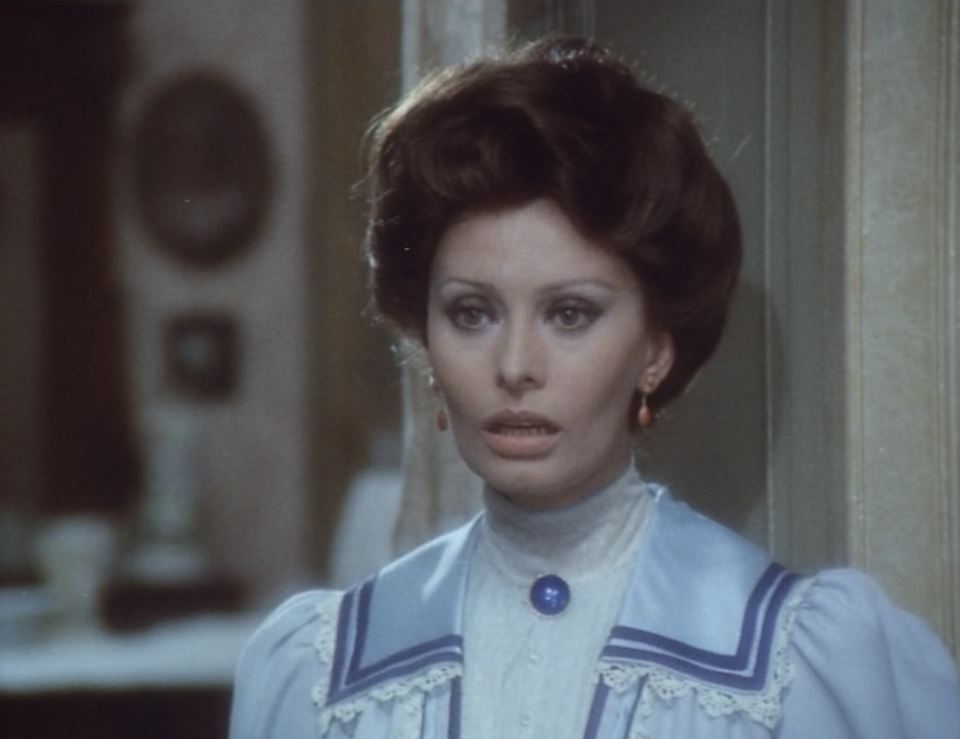 It's possible that the material isn't great, however. For Burton to work well, there needed to be dialogue, and in that dialogue he was always at his best when there showcase speeches, which he could deliver to perfection. The only trademark Burton that turns up in The Voyage would seem to be a scene near the end in which he is able for a short few seconds to do some of his great angry-acting; it's too short lived however, and seems out of place in a way, as his character has been placid, and intelligently accepting of everything up to that point. It's possible that nobody's mind was on the job and Vittorio de Sica certainly reported that Burton was killing himself during this faux-epic, presumably with a combination of alcohol and love for Elizabeth Taylor. This was his shortly after first major attempt to give up alcohol, which he did while staying for nine days at Sophia Loren's guest house in Rome.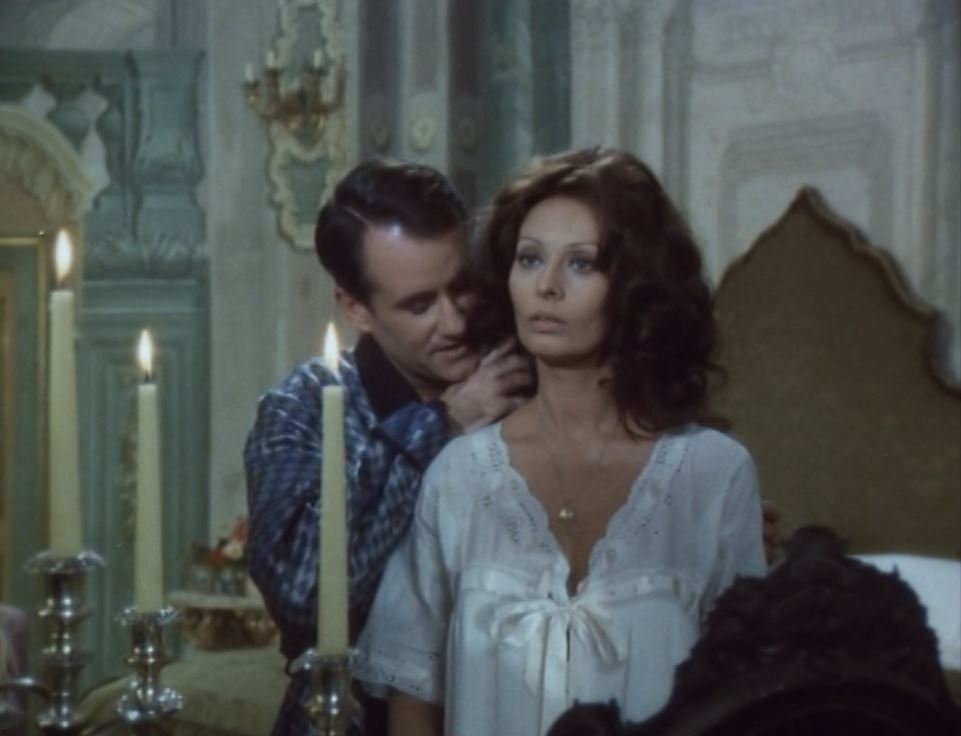 While The Voyage is far from being a classic of any kind, it still had what it took to pass a matinee at the height of the sad seventies; two stars leading the show, a love theme which is extremely apt despite being played throughout, a story with very little nuance and a romantic location. That said, nothing is made of the backdrop which is the outbreak of World War One, other than it is given a quick mention. Perhaps Sophia Loren's 'illness' is a metaphor for the impending death of the kind of landed bourgeoisie that ended with the Great War, but if so, this isn't stressed to any degree.
The Voyage is at least a sincere film, ponderously romantic and shot entirely in soft focus. The nature of the disease Sophia Loren is supposed to be suffering from is not clear. For most of the film, it is safe to assume that the disease is LOVE, a feeling she cannot express and so cannot abide. There is a possibility that along with that fatal dosage of LOVE is GUILT, enough to stop Loren's heart and lungs, and although it is Burton who purchases that car that eventually kills his brother (played by Ian Bannen) it isn't so much as hinted that there is a even a latent desire for murder beneath this gesture. The novel Il Viaggio doesn't appear to be available in English, so it may remain to be seen if there are any greater depths to this story.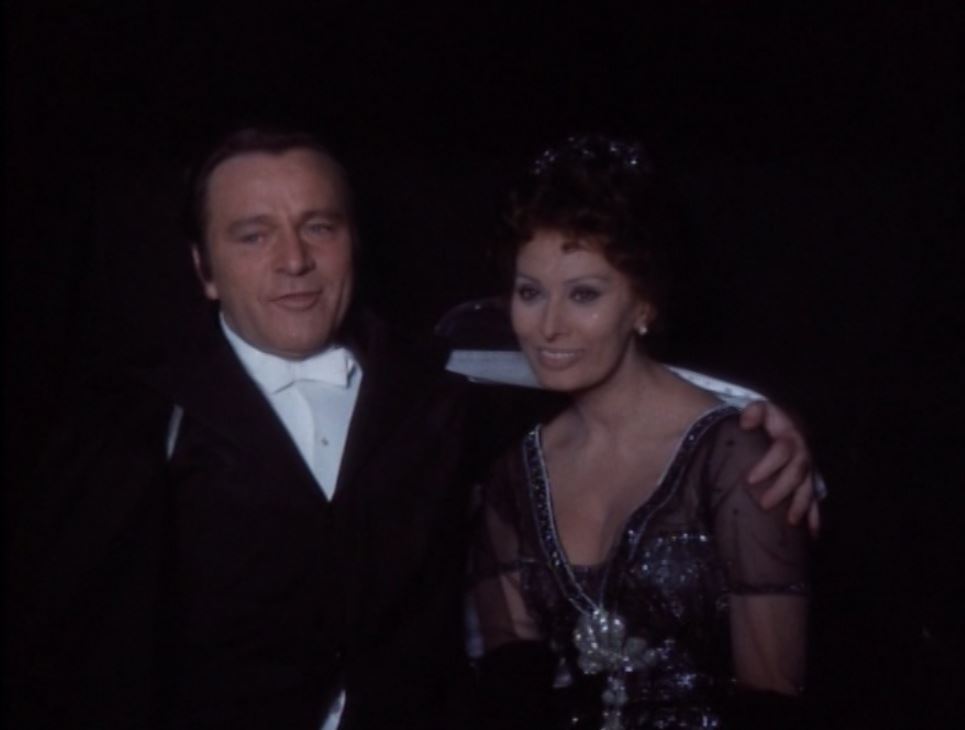 Of course, writer Luigi Pirandello supported fascism, and joined the fascist party in 1924, 10 years before winning the Nobel prize for literature in 1934. He is known for the statement 'I am a Fascist because I am an Italian' which suggests that he may have been a fascist for career reasons, and his play The Giants of the Mountain suggests that he was at least aware of some of the anti-cultural aspects of fascism. Yet, on his last appearance in New York, Pirandello issued a statement supporting Italy's annexation of Abyssinia, and also handed his Nobel medal over to the Italian government to be melted down for the Abyssinian campaign.
Ian Bannen tucks into Sophia Loren in The Voyage (1975)