I often like to watch the way that Ulli Lommel, Karl Scheydt and so many other compatriots of the great Fassbinder age as the canon unfurls. It doesn't really work with Ingrid Caven, Fassbinder's wife; if anything she looks older in the older films; although in general I would call her timeless and ageless.
In Beware of a Holy Whore she arrives on set, at the bar and looking for a job. Sleazy as ever, gentle as ever; and I don't know what it is about the 60s avante-garde in cinema, but they were obsessed with pimping and whores, which seemed to be a metaphor for anything economic and social in many given films.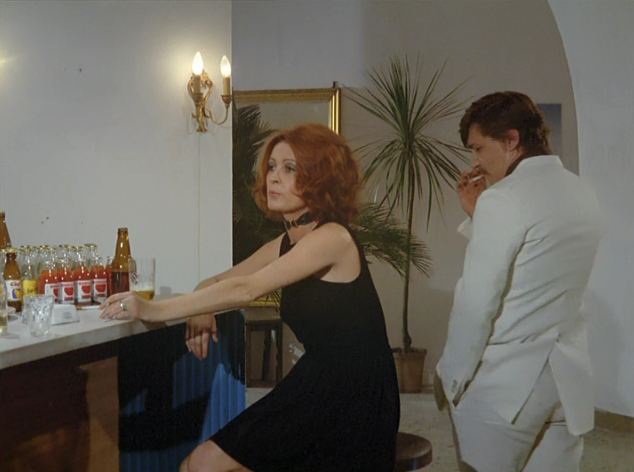 Ingrid Caven is whored on this movie set immediately, and just as she arrives (with her husband, she says) and starts offering herself, so deals are done on the other side to make arrangements for her; with the director's lover Ricky in this case.