Details

Written by Peter Burnett

Peter Burnett
The Thirteenth Floor (1999) starring Armin-Mueller Stahl is a science fiction crime thriller — basically a 'tech noir' — directed by Josef Rusnak. It's part based on the novel Simulacron-3 (1964) by Daniel F. Galouye — part based because Simulacron-3 because Simulacron-3 is an early effort at describing virtual reality, something that had become vastly sophisticated by 1999 — that was the year of The Matrix after all. Armin Mueller-Stahl plays the inventor of the Virtual Reality system as well as character within it, alternating between a confidant patriarchal charm and a more confused and bumbling artisanal type. He is much better placed here than he would have been in The Matrix.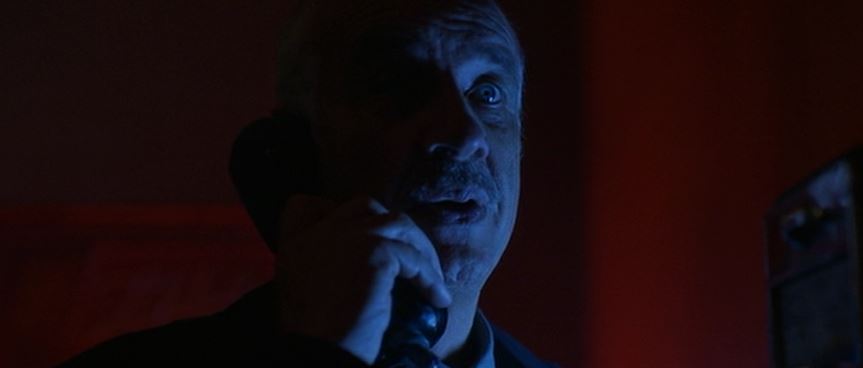 The Thirteenth Floor in fact was in fact nominated for the 26th Saturn Award for Best Science Fiction Film — an award The Matrix won. The short list for 2000, out of interest was: The Matrix / Star Wars Episode I: The Phantom Menace / The Thirteenth Floor / Existenz / Galaxy Quest / Pitch Black. Interesting to see that three of these titles deal with VR or simulacrums of the mind, generated by computer.
What Armin Mueller-Stahl brings to The Thirteenth Floor is a certain sense of calm and honesty. This isn't a kung-fu kicking kind of movie but that isn't why it lost out to The Matrix in its day. It isn't really a poorer a production, because The Thirteeth Floor is all about atmosphere, and that's where Armin Mueller-Stahl's acting really helps.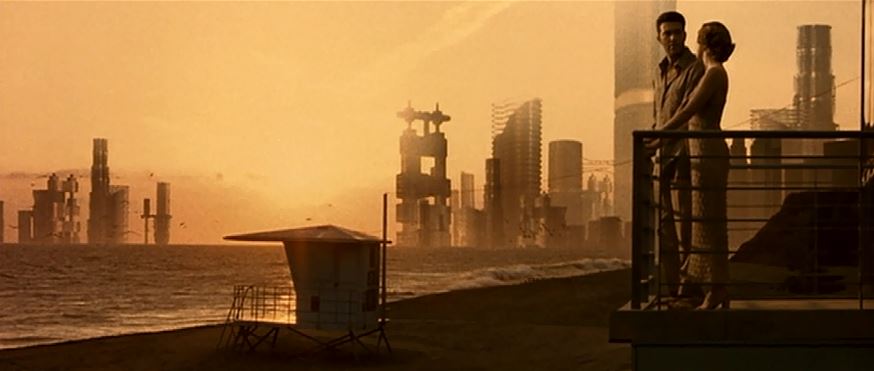 The Thirteenth Floor was the second time Simulacron-3 had been tackled, the first time being — appropriately enough for this blog — Rainer Werner Fassbinder's World on a Wire (1973) — which is a must-see for any science fiction film fans who want to get the big picture, and who adore the 1970s. As a German actor who knew the director, this must have been a mighty and yet strange homecoming shoot.
The Thirteenth Floor is pretty high on noir credentials. It is a largely psychological tale, with a somewhat weakened hero who if not suffering from amnesia, is struggling under something with similar symptoms. A mysterious woman appears, offering elements of danger and control, and the city is a place of paranoia — the least of the hero's problems is a tenacious cop (played by Dennis Haysbert) who turns up with wry questions, usually when the hero's not expecting it.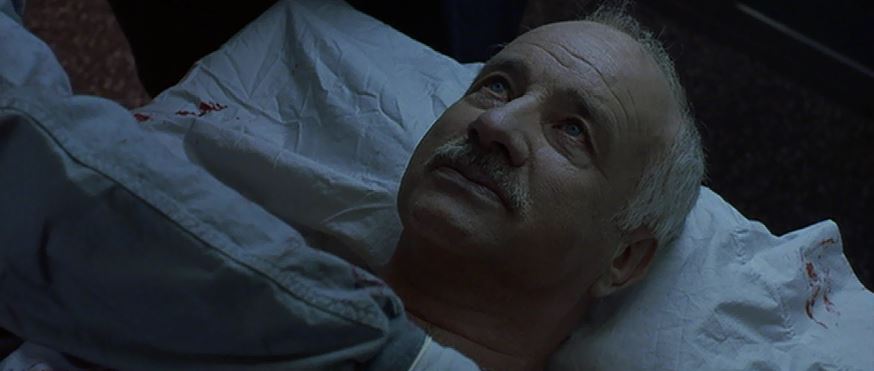 As a virtual reality story The Thirteenth Floor is reminiscent of many things — we've seen a lot of VR movies and books now. If you know Time out of Joint (1959) by Philip K Dick, you'll think of that all the way through — especially in the scenes where the characters attempt to find the boundaries of their world. It's exactly what Ragle Gumm does in Time out of Joint, and the actions are virtually the same — down to the road blocks.
Caught on the wrong side when the Berlin Wall went up in 1961, Armin Mueller-Stahl was an East German matinee idol until he was blacklisted because of his political activities. Forced to leave, Mueller-Stahl was a virtual unknown outside East Germany, and began his career again at age 50. "I come from a broken world," he said, and yet he still managed a satisfying career as an actor, musician and writer.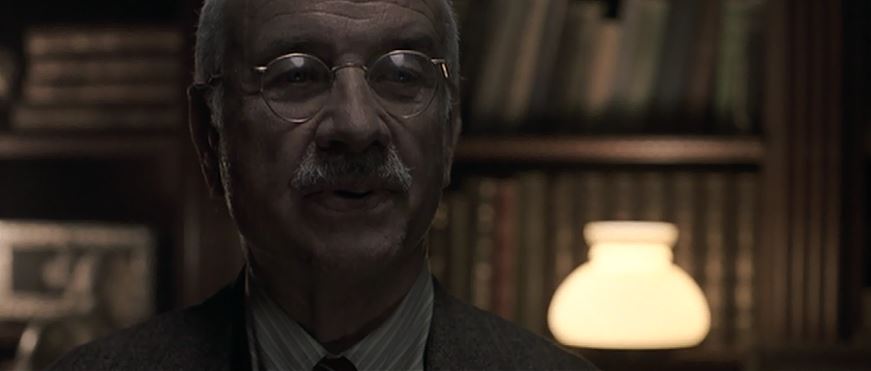 Armin Mueller-Stahl was born in 1930 in Tilsit, a dour East Prussian city that is now part of the Soviet Union. His father, Alfred Müller was a bank teller, changed his name to the more aristocratic-sounding Mueller-Stahl after he married Armin's mother, Editta, a handsome woman from an upper-class family. "With that name, he sounded at least like the son of a Prussian general," says Mueller-Stahl.
Because of the noir theme and more importantly the lighting — much directly into the camera from darkness — you might also think of Blade Runner (1982) when watching The Thirteenth Floor — and there is a link. Douglas Hall's house in The Thirteenth Floor has in fact been seen on film before as the home of Deckard in Blade Runner — it's a Frank Lloyd Wright building named Ennis House, found in Los Angeles.
The Thirteenth Floor is far too conventional to take on either The Matrix or Blade Runner however, and there's nothing in it that isn't done a hell of a lot better elsewhere. However, it has its own merits, and its own moods, and like many a satisfying film experience, it features a cop in a pork pie hat. The nature of virtual reality is however best expressed where that reality breaks down, something The Matrix does very well, and although The Thirteenth Floor does toy with this, the unity of the created worlds within it are often too pat to be anything other than a commentary on the fact that, in its own way, the cinema is a virtual reality of sort.