If you want to see Adrian Hoven smouldering at his darkest, his most avuncular, here he is in Foxhole in Cairo from 1960. At 80 minutes it's barely worth asking if it's any good or not, but it's not bad at all, especially if you like a bit of James Roberston Justice which many of us do. You also get to witness an early Michael Caine role, which is maybe why some people still track down this film. But the true afficionados are here for the black and white tones of a certain dashing young Austrian actor, turned film producer and director, Herr Adrian Hoven.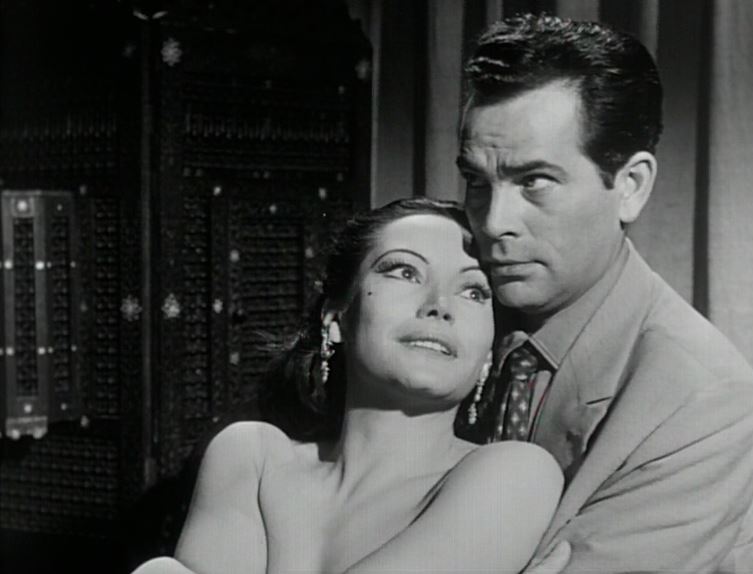 Gloria Mestre and Adrian Hoven

Although Hoven is dark and great, the film belongs to Gloria Mestre who performs some amazing dances and throws in some great 1960 style shocking near-nudity performing. In close up Mestre is incredibly passionate and intense, and if it weren't for the fact that the men are obliged to lead the pack, I don't know if Hoven would have been any match for her talents, had she been allowed full rein. There's also Fenella Fielding. In 1959 Fiedling was appearing with Kenneth Williams in the comedy revue Pieces of Eight, written by Harold Pinter and Peter Cook, which was quite a leap to this, though I would like to have seen that revue, not by half. I had no idea that Harold Pinter and Peter Cook had ever collaborated, not until I saw Foxhole in Cairo.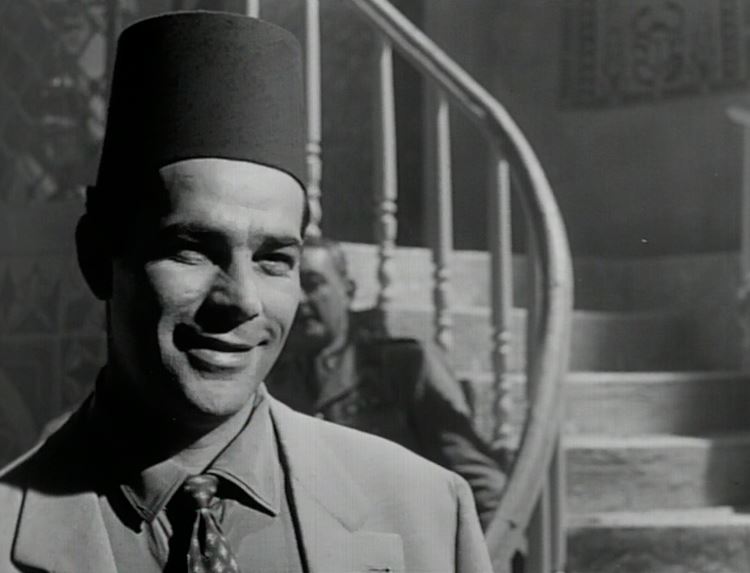 Adrian Hoven in Foxhole in Cairo (1960)

Adrian Hoven is mostly matinee stuff, but he is only part idol. Maybe not tall enough; maybe too creepy; Austrian. And you can see from this that he liked being the bad guy, which may have been a relief in some respects, given some of the tame, pipe-toting fare he'd been making in Germany in the 1950s. he 80 minutes of Foxhole in Cairo is over pretty quickly, and I thought I might like some more, but this one was made brief and positive, and all based on recent history, supposedly a true story as they often say in movie-land. Foxhole in Cairo never dares to become exciting, and yet it changes location pace and dynamic fairly readily, so you're never left disappointed.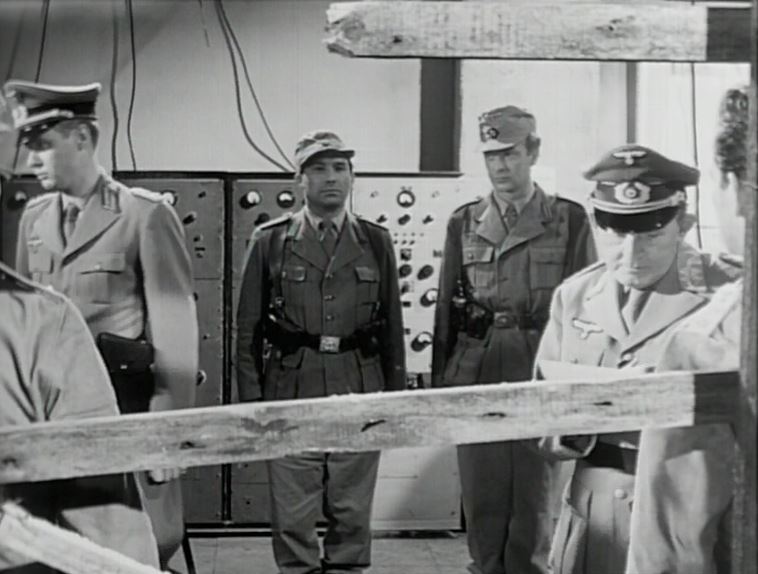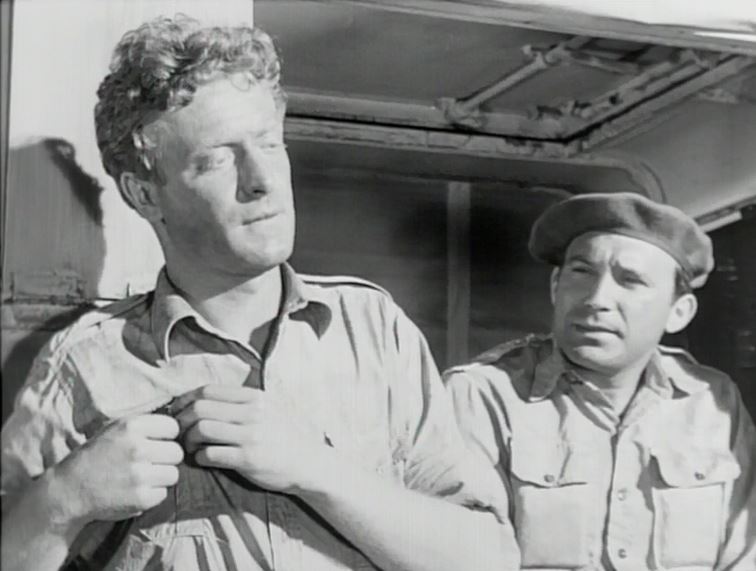 Above: Michael Caine as background scenery; then his few lines as Weber, the sympathetic Nazi wireless man

I never knew there was a film from 1960 which featured Michael Caine as a Nazi soldier. Foxhole in Cairo may be worth seeing just for this; a Cockney Nazi. It's a strange thing to see this combination, and a young Michael Caine, who despite having alreday been ten years in the business, his first roles seem to have come around 1950, it doesn't come off. It is still warming to see Michael Caine however in something so remote, four years before Zulu and six before Alfie.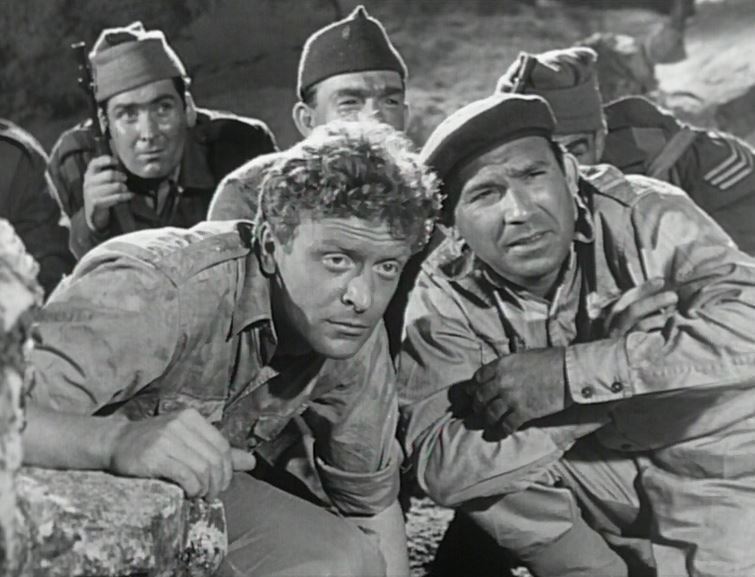 Michael Caine in Foxhole in Cairo (1960)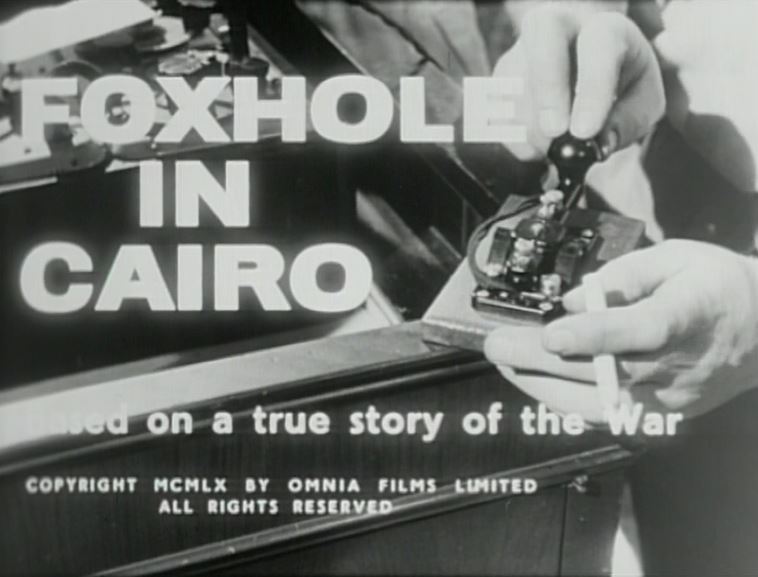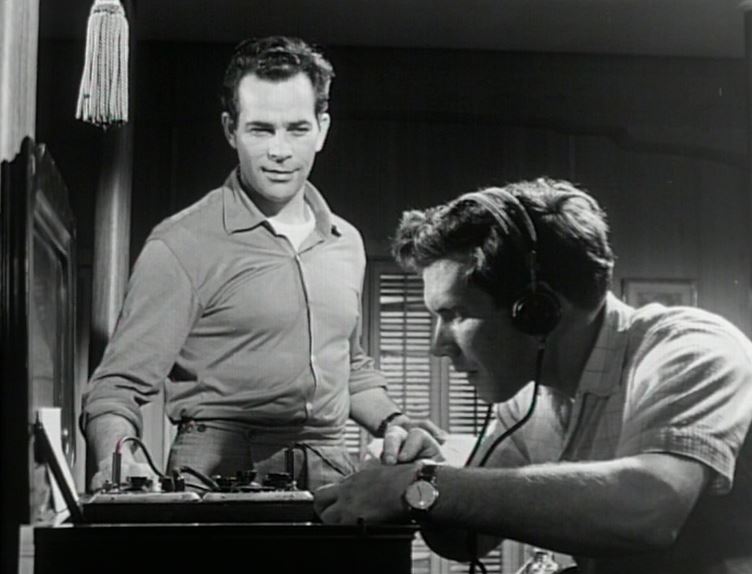 Adrian Hoven in Foxhole in Cairo (1960)