Details

Written by Peter Burnett

Peter Burnett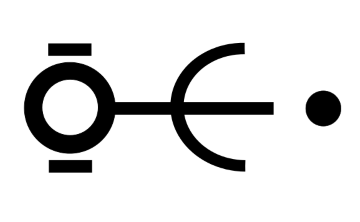 Another word that has changed its meaning is the verb to humanise.
To humanise now means to turn into a machine, but this definition has become a matter of balance. Life on Earth is the fact of a brick wall neatly stacked, all the same colour and interlocked so that it does not fall down. When an object is humanised then it is fitted into the technosphere, rather than brought into the human mode.
Does it have a commercial application?
Yes, it is a bumble bee, and therefore we may enslave it for Honey Breakfast Flakes. Can it be used as a lubricant? Yes it is an essential oil can be sold to violinists to help their grip. Can we re-manufacture it on a mass scale? Yes we can, no matter what it is, even if it isa plastic or a chicken. The word humanise applies to every fowl we have so far come across, they can be bred as often as taste requires, andironic as it may sound, humanised in farms.